House of Lilac is built on the idea that you can elevate your every day. Our Flower Club takes that to a more personal level.
It's a community of women on a mission to grow as individuals, through the encouragement of other women, engaging content, and a brand built on the foundation of flowers and lifestyle.
what is flower club and is it for me?
If you're looking for encouragement and empowerment, have a desire to better yourself every day, and love flowers, THIS IS FOR YOU.
At its core, think monthly snail mail that will empower and encourage—our Monthly M.O. worksheet. Through the worksheet, you'll be asked to take on one small task every month to help you grow as a person—your monthly intention. The intention is accompanied by additional encouragement (suggested books, podcasts, meditations, and the option to pick an accountability partner!) as well as flower tips and tricks, all on the worksheet.
And it doesn't end there.
First thing's first. We'll welcome you with a Rifle Paper Co. Journal, to jot down all your monthly MO notes and reflections, and Folder to store your monthly sheets.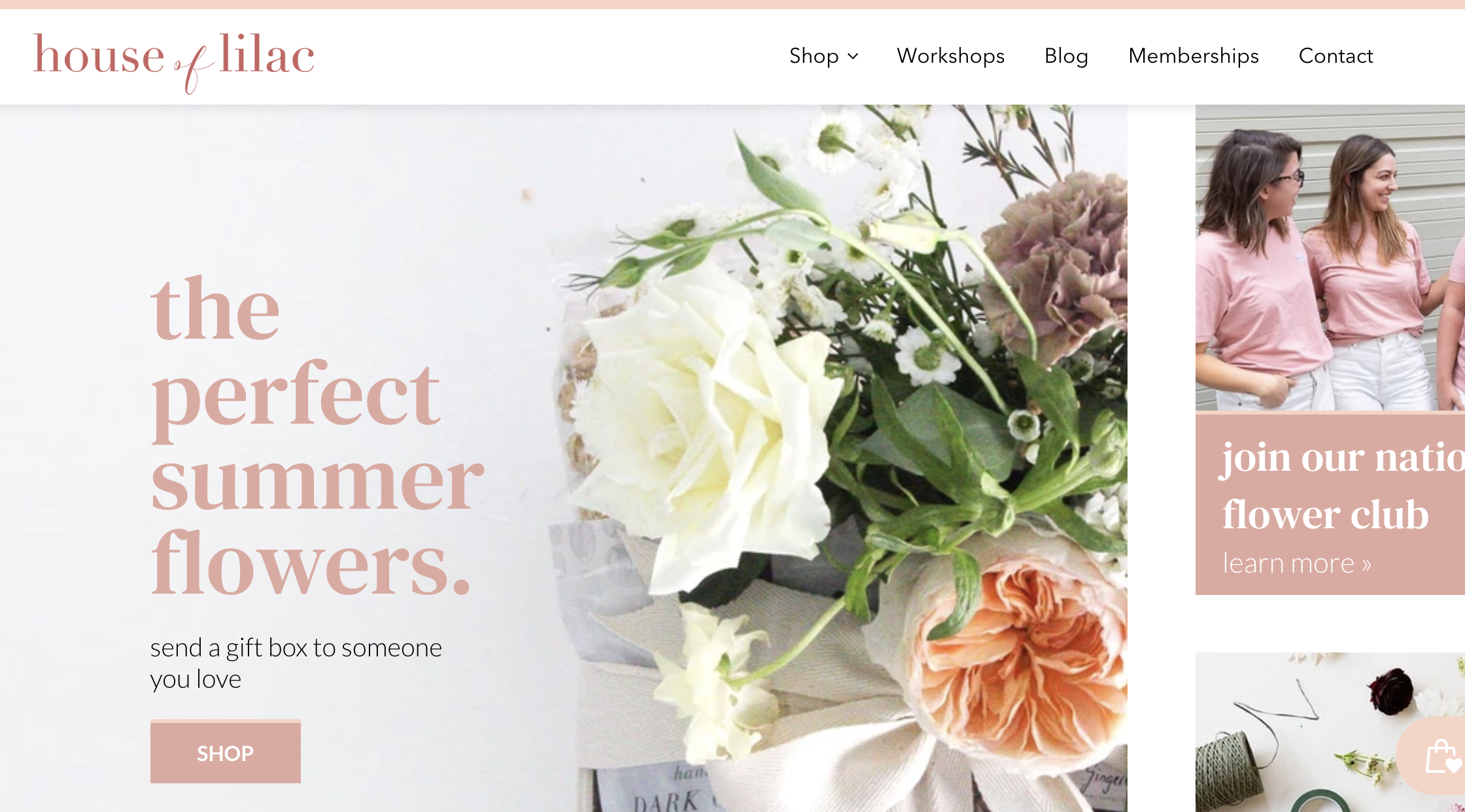 You'll be able to claim 10% off at houseoflilac.com, including gifts, arrangements, and workshops, your entire membership duration.
- You'll enjoy complimentary access to our exclusive member online video curriculum—we're talking quick step videos on flowering, hosting, entertaining at home, and other lifestyle tips.
- You'll have access to the Private Flower Club Facebook Group for community engagement and networking.
- You'll be able to access all of our monthly online flower workshops, FOR FREE (valued at $15 each).
Enjoy Complimentary or VIP Access to our bimonthly events ($25 value).
ready to join?
Click below to purchase your membership now.
FAQs
Do I have to live in Miami to be part of this membership?

NO! The Flower Club membership is a 100% mail and content based membership. As long as you're in one of the 50 U.S. states, you can be part of the Club (because that means we can mail you your intention!). While we do host events in Miami that are free to FC members, those are not mandatory or part of the membership program.

How does the pricing work?

If you purchase your membership on or after September 9, you will be charged $30/month ($300/year). If you choose to purchase the monthly membership, you will be charged every 30 days. Please note that memberships cannot be canceled for the first 4 months of the term; as soon as the four months have expired, members can pause or cancel their memberships.

When will I receive my monthly intention?

Monthly intentions will be mailed on the 20th of the prior month so you should receive your intention on the first of the month or in the last week of the prior month.

How do I access all the other perks?

To access your discounts and content, please make sure to create an account on houseoflilac.com and read your welcome email! The welcome email will be sent upon purchase and will ask you to complete a short member survey that requests your Facebook email and other information necessary for us to complete your on-boarding. You will also receive the password to the content portal at this time. Registration to our monthly online workshops will be sent on a monthly basis, as soon as the workshop products are live for sale.